Greenway taking shape
September 13, 2019 - Sun rays break through the canopy of leaves overhead, and birds sing to each other in the trees. Walking a newly cleared path through the dense woodland, you would hardly think you were within Lancaster's city limits. The greenway is now well under way, after breaking ground in April. The entire Phase 1 trail has been cleared, in addition to the site for the nature pavilion just beside the Lancaster County Chamber of Commerce building on Colonial Avenue.
To read more, visit: The Lancaster News
Duke Energy assists with first day of trail building
June 13, 2019 - With chain saws, brush cutters, and ATVs, volunteers from Duke Energy partnered with the Lindsay Pettus Greenway's Design-Build team to participate in the first day of trail construction. Volunteerism is an integral part of Duke Energy's commitment to building strong communities.  "Clearing and removing brush was today's main goal," said Sherri Gregory.  "We are grateful to have capable employees of Duke Energy offering their tools, skillsets, and time to the Greenway and the Lancaster community."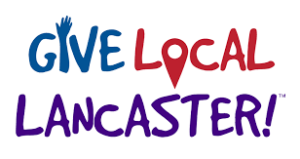 Greenway garners 68 unique donors during 24-hour crowdfunding
May 7, 2019 - At the close of the 24-hour giving marathon Tuesday, residents from all over the region had raised nearly $12,500 for the Lindsay Pettus Greenway, from 68 unique donors. The J. Marion Sims Foundation hosts the event each year, in addition to Lancaster County Partners for Youth, the City of Lancaster and the Lancaster County Community Foundation. Don Geraghty -- owner of The Craft Stand -- and county residents Ken Herron and Patrick Lawrence, shaved their heads and beards to offer an additional funding boost to the giving drive.
To read more, visit: The Lancaster News
A note to our supporters: Phase 1 construction can begin!
APRIL 11, 2019 - Over the past few years, we have joined with a wide range of residents and community partners to share how greenways have boosted the health & economic vitality of small towns across the region.  Through it all, your generous support has led us to $4.7 million in financial commitments, which enabled the official groundbreaking event for Phase 1 to put be into motion! We are grateful to you for your steadfast commitment in co-creating a landmark destination for the City of Lancaster. Together, we are changing what's possible in our community.
- Sherri Gregory, President of the Lindsay Pettus Greenway
Greenway dirt finally moving
APRIL 11, 2019 - The Lindsay Pettus Greenway broke ground behind the Barr Street Learning Center on Thursday, with dozens of people wielding shovels and garden spades amid a flurry of celebratory bubbles. Butterflies were released during the ceremony in honor of conservationist and local historian Lindsay Pettus of Indian Land, for whom the greenway is named.  Pettus has been a leader in protecting natural and cultural resources in the Catawba River Valley for nearly 40 years, founding the Katawba Valley Land Trust in 1992.
To read more, visit: The Lancaster News
Greenway gets $1 million infusion
MARCH 1, 2019 - The Lindsay Pettus Greenway is growing thanks to Lancaster leveraging $1 million that will connect the trail to downtown. Both the city and Lancaster County will receive $400,000 in Transportation Alternative Program (TAP) grant funding from the S.C. Department of Transportation. The program provides opportunities for local governments to pursue pedestrian facilities, bicycle facilities and pedestrian streetscaping projects.
To read more, visit: The Lancaster News
Greenway begins flora & fauna inventory
FEBRUARY 5, 2019 - As we await for the final permit from FEMA to be issued, we are diligently working on projects that do not require immediate government approvals. These projects include: (1) drafting drawings for our nature pavilion as part of the environmental education area and (2) partnering with professional naturalist Josh Arrants of Arrants Outdoors to create an inventory of the flora and fauna surrounding the Greenway's property.

Comporium envisions STEM-related learning on Greenway
SEPTEMBER 8, 2018 -  The Lindsay Pettus Greenway has received $150,000 from Comporium to incorporate STEM-related education features at the proposed environmental center planned as part of the trail's construction efforts. The environmental education features of the Greenway will empower our youngest residents, families, and any future Greenway users to learn more about science and technology, while also learning how to be good stewards of the environment. We thank Comporium for its financial support and are eager to begin developing this initiative!
Duke Energy Foundation offers $100K to protect Gills Creek waterway
JUNE 1, 2018 - The Lindsay Pettus Greenway received a $100,000 grant to further its commitment to protecting and enhancing the natural environment along the Gills Creek waterway. The grant is part of the Water Resources Fund, a $10 million commitment from Duke Energy that will leave a legacy of improved water quality, quantity and conservation in the Carolinas and neighboring regions.
For more information, visit: Duke Energy Foundation 
Donate Securely Online Now!
We're a 100% volunteer-led organization with unprecedented private/public collaboration.  Every dollar that you donate goes to building the Greenway.  Donations are tax-deductible as allowed.  Donate securely online through PayPal or mail checks to: Lindsay Pettus Greenway, PO Box 1776, Lancaster SC, 29721.