Phase 1
The Lindsay Pettus Greenway will be approximately 5 miles in length.  Phase 1 will begin behind Barr Street School and will run west along Gills Creek behind Clinton Elementary School, continue through Constitution and Independence parks, between Lancaster High and North Elementary.  It will run north of Woodland Drive towards Gillsbrook Road.
Phase 2
Once Phase 1 is complete, Phase 2 will continue west on Woodland Drive towards Springs Memorial Hospital and will fork near Plantation Road.  The southern path will connect to the Springdale Recreation Center and soccer fields, and the northern path will continue past Plantation Road and will end at Highway 9 Bypass.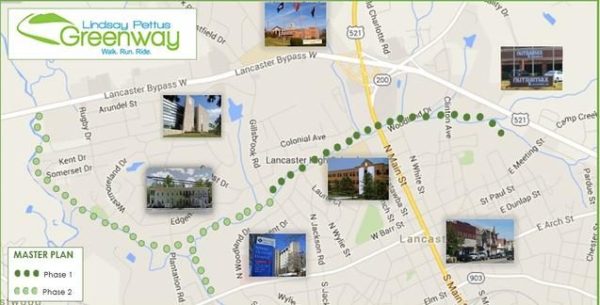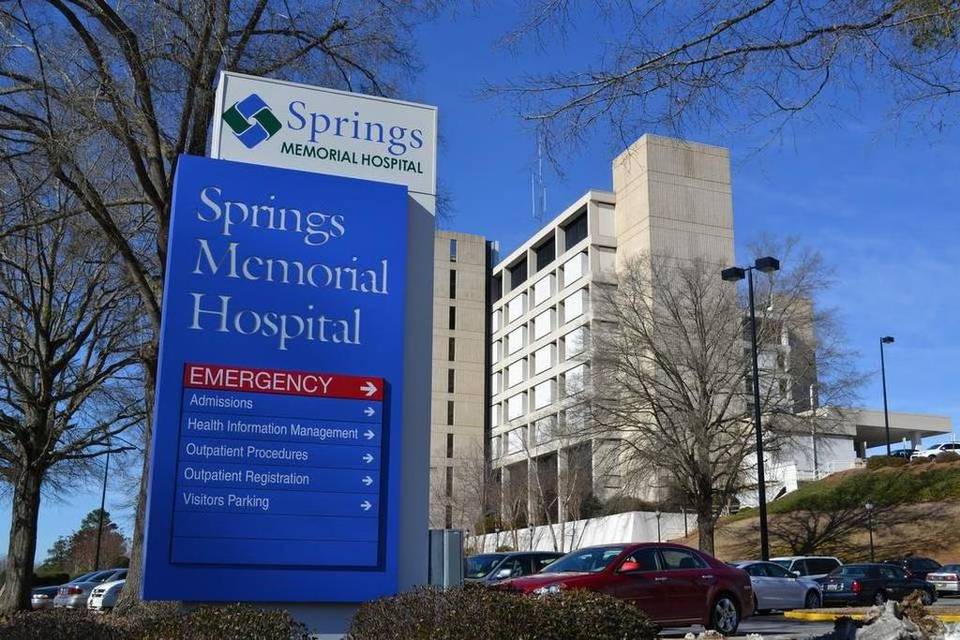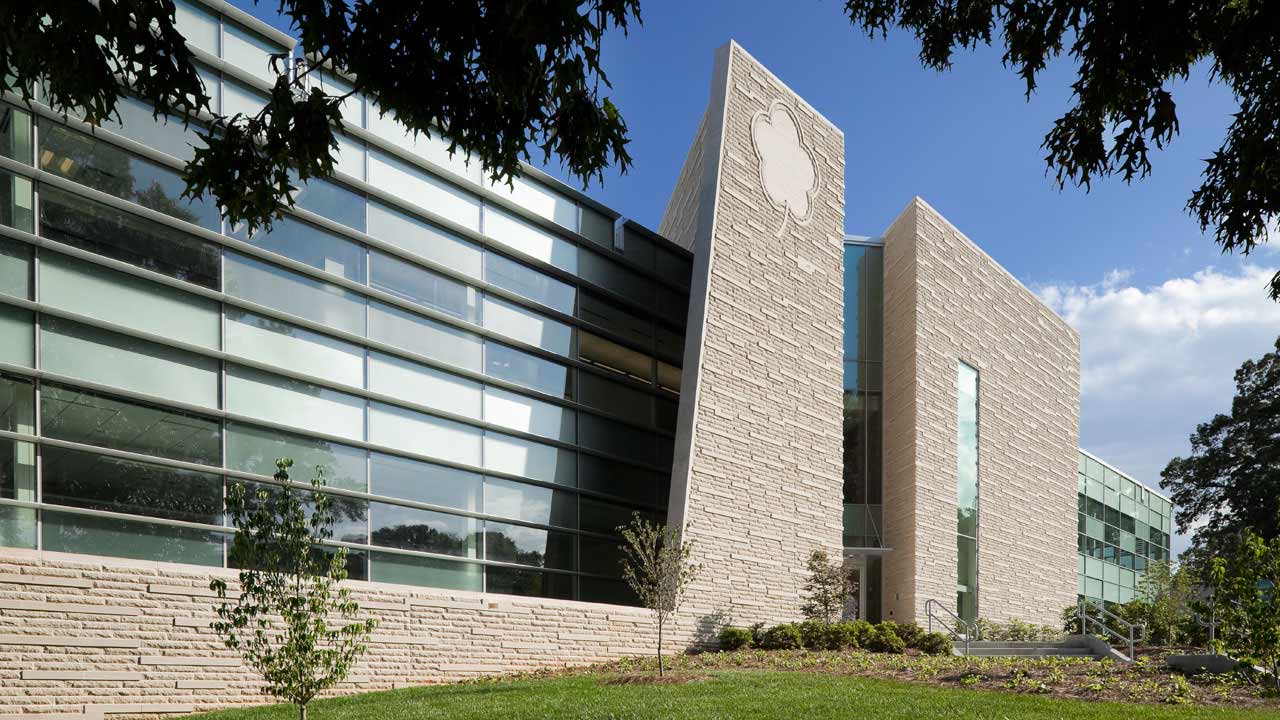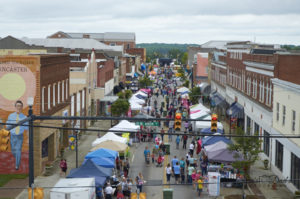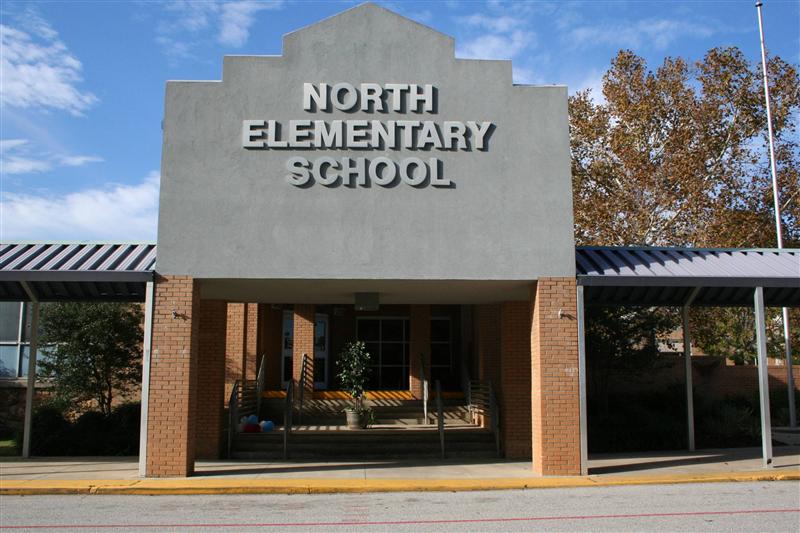 Points of Interest
The Lindsay Pettus Greenway will connect people to places, including: downtown Lancaster, nearby schools (North Elementary, Clinton Elementary, Lancaster High, and USC Lancaster), local businesses like Nutramax and Founders Credit Union, and visitors of Springs Memorial Hospital and other nearby medical facilities.
Donate securely online now!
We're a 100% volunteer-led organization.  Every dollar that you donate goes to building the Greenway.  Donations are tax-deductible as allowed.  Donate securely online through PayPal or mail checks to: Lindsay Pettus Greenway, PO Box 1776, Lancaster SC 29721.