Comporium Communications Trail Access
459 Colonial Drive
- Public parking at the Lancaster High School football visitor lot
- Access to boardwalk, asphalt, and natural path segments of the Greenway
- Public restrooms
- Trail kiosk with map and park rules
- Benches, trash cans, doggie waste stations
- The Environmental Education Area, which includes: a covered nature pavilion, 11 environmental education panels, constructed wetlands & pier overlook, and a 0.3 mile natural path with overlooks of Gills Creek.
COMING SOON: A pollinator habitat is being developed.
Founders Federal Credit Union Trail Access
610 E. Meeting Street
- Public parking behind Barr Street Learning Center
- Access to the trail, including beautiful tree canopy
- Public restrooms
- Covered bike rack
- Trail kiosk with map and park rules
- Benches, trash cans, doggie waste stations
- A family-friendly rest area, which includes: a Little Free Library, Paws on Parade arts sculpture, and a Kids in Parks nature kiosk.
Neighborhood & Downtown Access Points
There are several neighborhood & downtown access points all along the path to connect neighbors to local businesses, schools, and downtown. These access points do not feature public parking.
Survey Street (featuring the Legacy Brick Plaza)
Almetta Street
Clinton Avenue
Independence Park
Colonial Avenue & Roddey Drive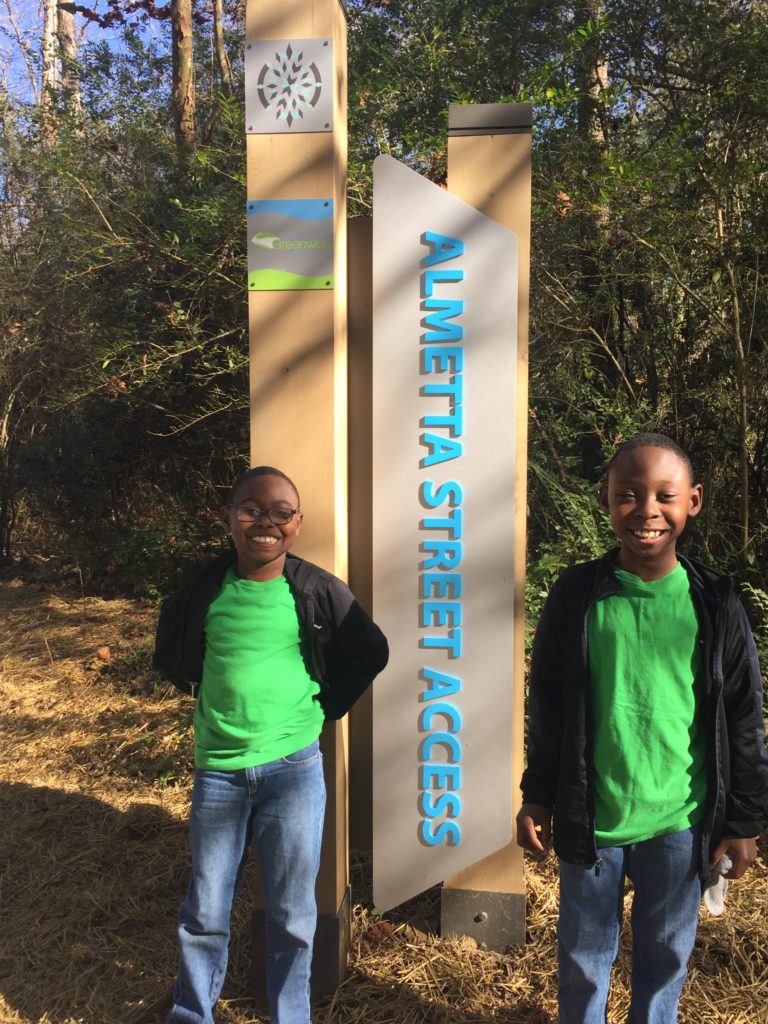 Accessibility
The Greenway was intentionally designed as a hard-surface trail to ensure that all people can smoothly access the trail, connect to places of interest, and engage with nature. The Greenway's hard-surface route has a combination of asphalt, concrete, and boardwalk.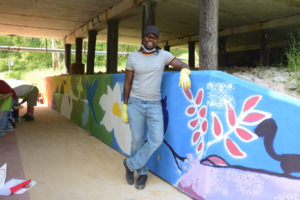 Art on the Greenway
Permanent art installations are unfolding through a beautiful partnership with the Lancaster County Council of the Arts. All art will point visitors towards our mutual mission of highlighting the beauty of our natural resources here in our local region.  Find the most recent public art installations at the Woodland Drive tunnel underpass, commissioned by the LCCA and created by muralist Amiri Farris.
Connectivity
The first two miles of the Lindsay Pettus Greenway connects people to places, including: downtown Lancaster, four nearby schools (North Elementary, Clinton Elementary, Lancaster High, and Barr Street Learning Center), as well as many local businesses and neighborhoods.
Future phases of the Greenway will connect to MUSC Health Lancaster Medical Center, Springdale Recreation Center, and the Lancaster County Health Department.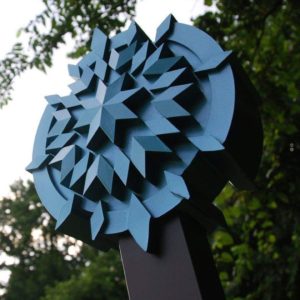 A segment of the Carolina Thread Trail
The Lindsay Pettus Greenway is proud to be a segment of the Carolina Thread Trail. The Thread Trail is a developing regional network of greenways, trails and blueways that reaches 2.3 million people in 15 counties in North and South Carolina. There are over 260 miles of trails and 170 miles of blueway open to the public – linking people, places, cities, towns and attractions. The Thread Trail preserves our natural areas and is a place for exploration of nature, culture, science and history. This is a landmark project that provides public and community benefits for everyone, in every community.
To learn more, visit: Carolina Thread Trail - Lancaster County Master Plan
GREEN: The newly constructed Lindsay Pettus Greenway, stretching from our Barr Street trailhead to Gillsbrook Drive.
BROWN: Lancaster High School's cross country trail near the LHS Visitor Lot.
BLUE: Proposed route for future phases
Historical Land Acknowledgement
South Carolina was home to over 25 Indigenous communities. In our area and along the Lindsay Pettus Greenway, we are on the traditional lands of the Catawbas. Today, the Catawba Nation is the only federally recognized tribe in South Carolina.  Learn more by visiting the Native American Studies Center in downtown Lancaster.
Donate securely online now!
We're a 100% volunteer-led organization with unprecedented private/public collaboration. Every dollar that we raise help to plan, build, and promote the Greenway.  Donations are tax-deductible as allowed.  Donate securely online through PayPal or mail checks to: Lindsay Pettus Greenway, PO Box 1776, Lancaster SC 29721.