The Lindsay Pettus Greenway is an outdoor venue designed to inspire Lancaster County's next generation of conservationists.
Naturally creative
We envision accessible public art that animates the Greenway, connects visitors to the local identity of Lancaster County, highlights our native flora and fauna, and offers a creative experience of art and environment.  We have partnered with the Lancaster County Council of the Arts to set artistic standards and commission local artists to envision "creative pause moments" along the Greenway.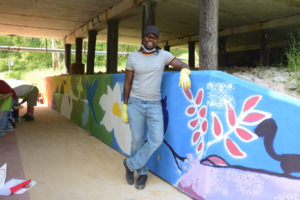 Be sure to check out the exquisite 'Nature's Delight' mural at the Woodland Drive tunnel underpass!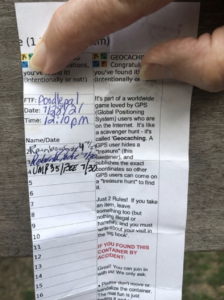 Explore 3 hidden geocaches along the trail for some STEM fun!  Map reading, compass use, and  interpretations of your surroundings are helpful STEM skills. Thanks to North Elementary educator Rose Clawson for placing these fun caches along the trail.
Flora & Fauna of the Greenway
In 2019, we commissioned Josh Arrants, a professional naturalist of Arrants Outdoors, to document the flora and fauna surrounding the Lindsay Pettus Greenway.  Josh's Flora & Fauna Inventory spreadsheet can be viewed here. The tabs align with each taxonomic group.
Birds - 129 Species
Mammals - 25 Species
Herps (Reptiles and Amphibians) - 54 Species
Lepidoptera (Butterflies and Moths) - 33 Species
Insects and Spiders - 53 Species
Fish - 39 Species
Trees, Shrubs and Wildflowers - 171 Species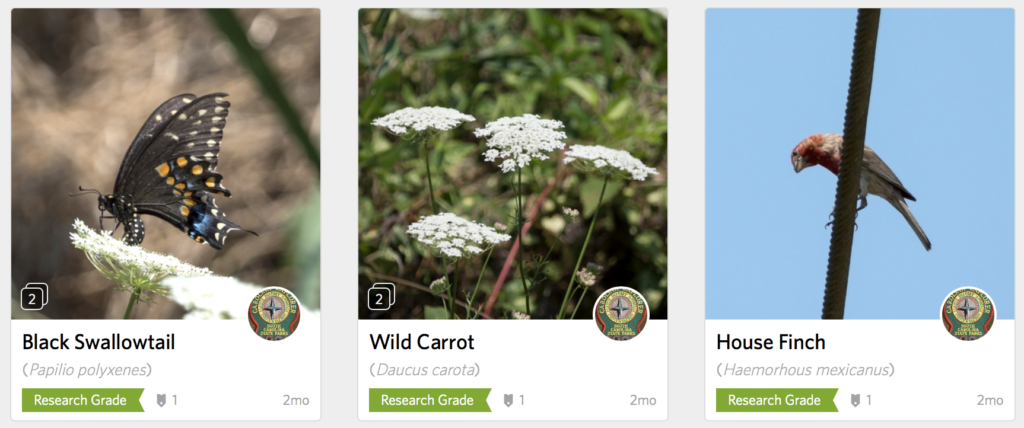 You can contribute your observations to the Greenway's iNaturalist webpage. Thanks to Greenway visitor Phillip Harpootlian for creating this amazing resource on iNaturalist!
DONATE SECURELY ONLINE
We're a 100% volunteer-led organization with unprecedented private/public collaboration.  Every dollar that you donate is used to plan, build, and promote the Greenway.  Donations are tax-deductible as allowed.  Donate securely online through PayPal or mail checks to: Lindsay Pettus Greenway, PO Box 1776, Lancaster SC, 29721.