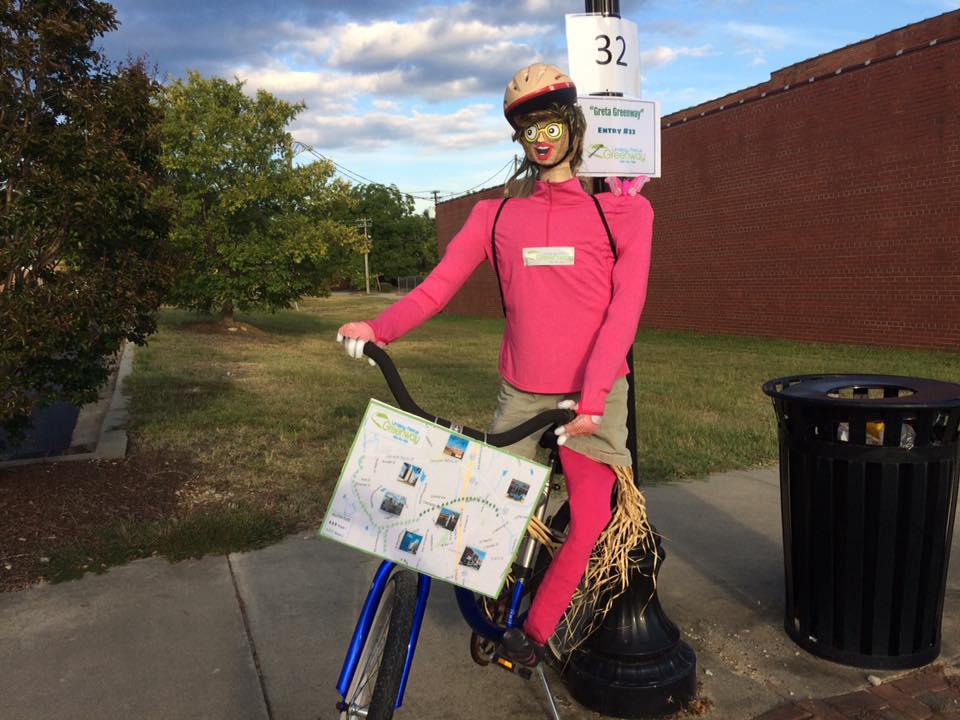 October 2017
Scarecrows on Main
In October, our volunteers will be placing Greta Greenway in downtown Lancaster, as part of "Scarecrows on Main Street."  She will be spreading the word about the Lindsay Pettus Greenway and helping to make downtown more bicycle-friendly!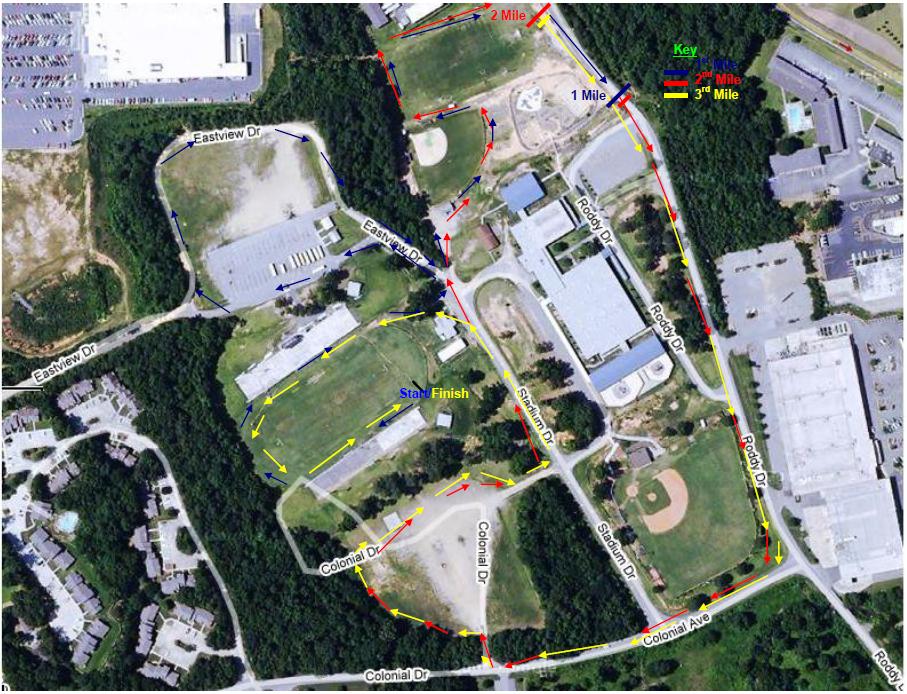 Saturday, October 14, 2017
Run with the Bruins 5K
The goal of the annual 5K is to encourage healthy lifestyles and exercise in the Lancaster community.  For more information, visit: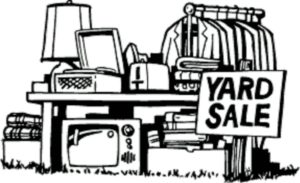 Saturday, September 9
Rotary Yard Sale
The Lancaster Breakfast Rotary sponsored a Yard Sale on Saturday, September 9th at the Carole Ray Dowling building at USCL.  They raised over $1,000 to benefit the Greenway!  Thank you, Breakfast Rotary!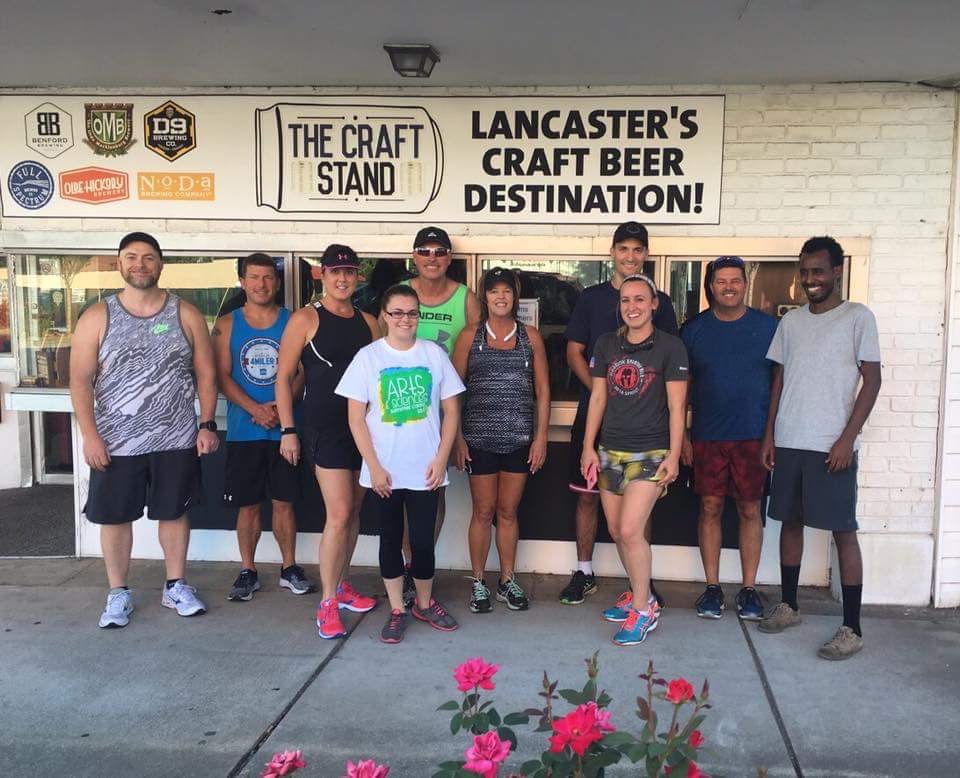 Every Monday @ 6:30 pm
Lancaster Runs!
Need running support?  Lancaster Runs meets up on a regular basis every Monday evening at 6:30 pm and starts/ends their weekly runs at the Craft Stand in downtown Lancaster.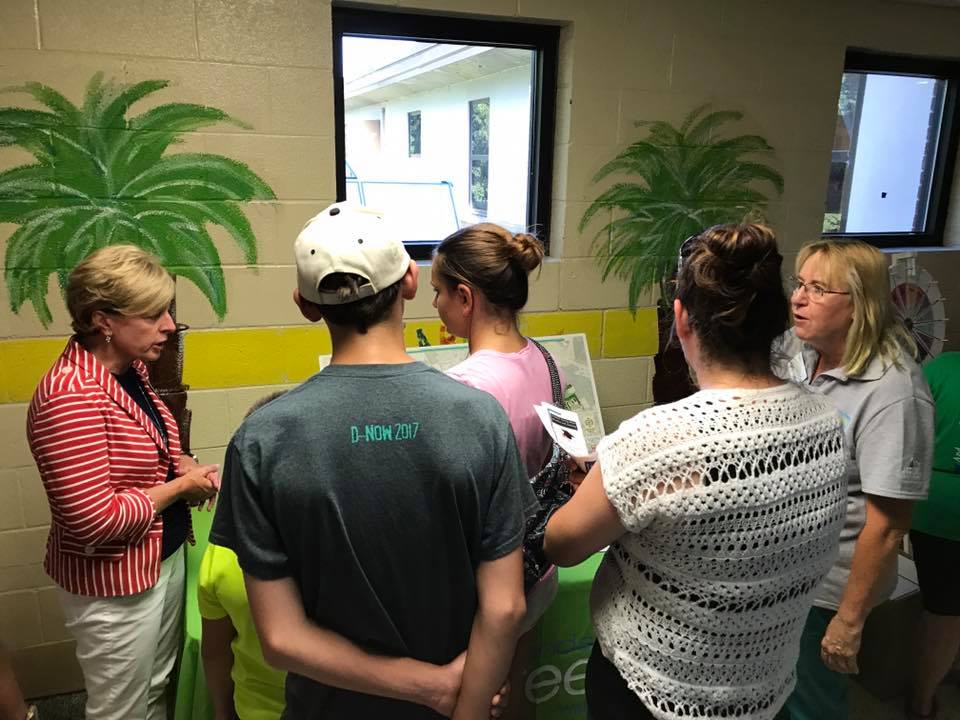 Partnering with Clinton Elementary
The Lindsay Pettus Greenway received a grant from the Walmart Community Foundation to promote active school environments in the City of Lancaster.  With this funding, we are partnering with Clinton Elementary and other school groups to create awareness of the Greenway's proximity to campus and to encourage physical activity on campus.  Soon, you will see signs denoting where the path of the Greenway will be located!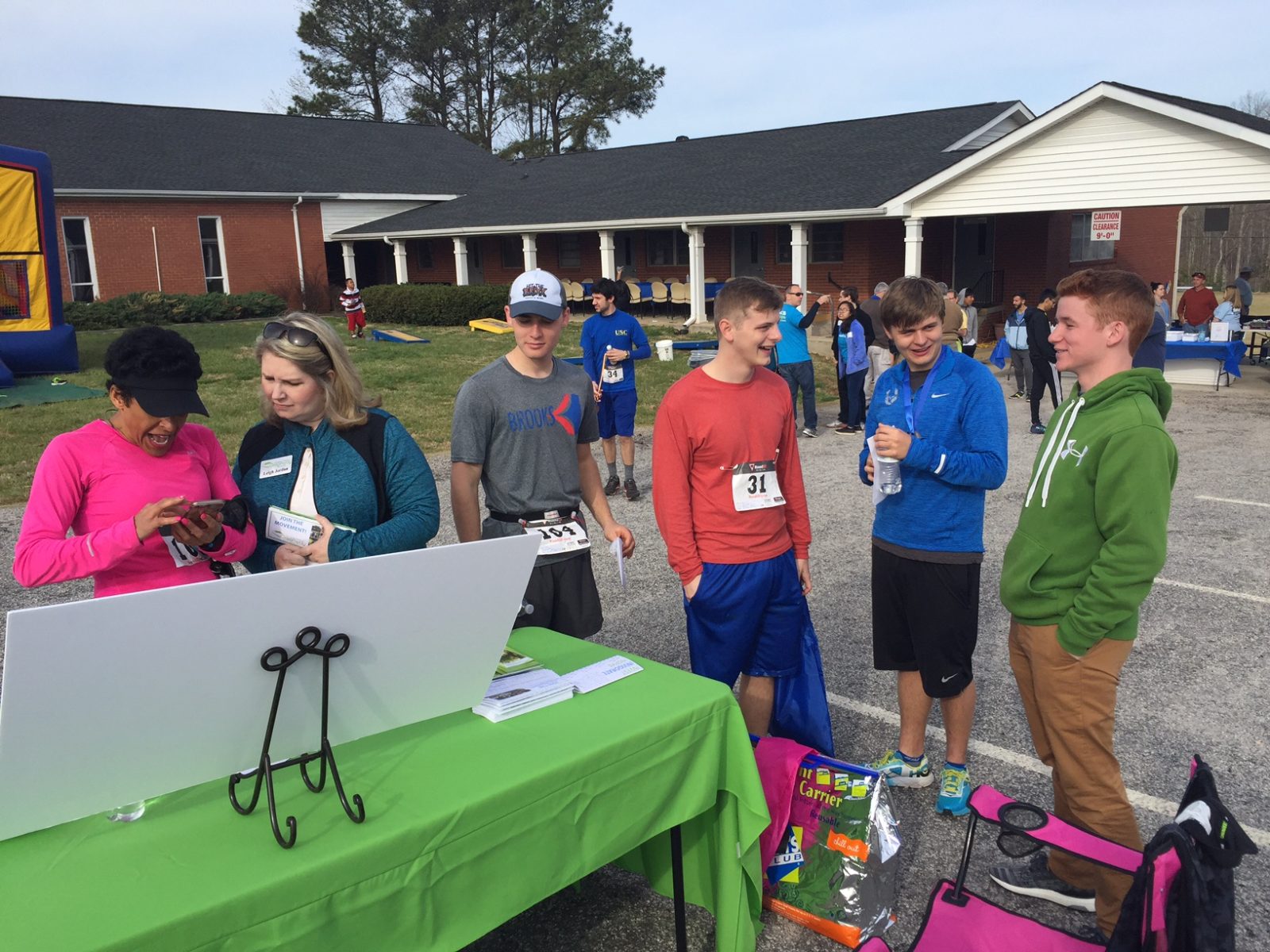 Service Learning with USC Lancaster
The Lindsay Pettus Greenway is fortunate to be working with several USCL students this semester.  Students will make connections with the knowledge they learn from "within the classroom" in their Health Promotion courses to their "beyond the classroom" experience with the Greenway.  We are grateful for this partnership!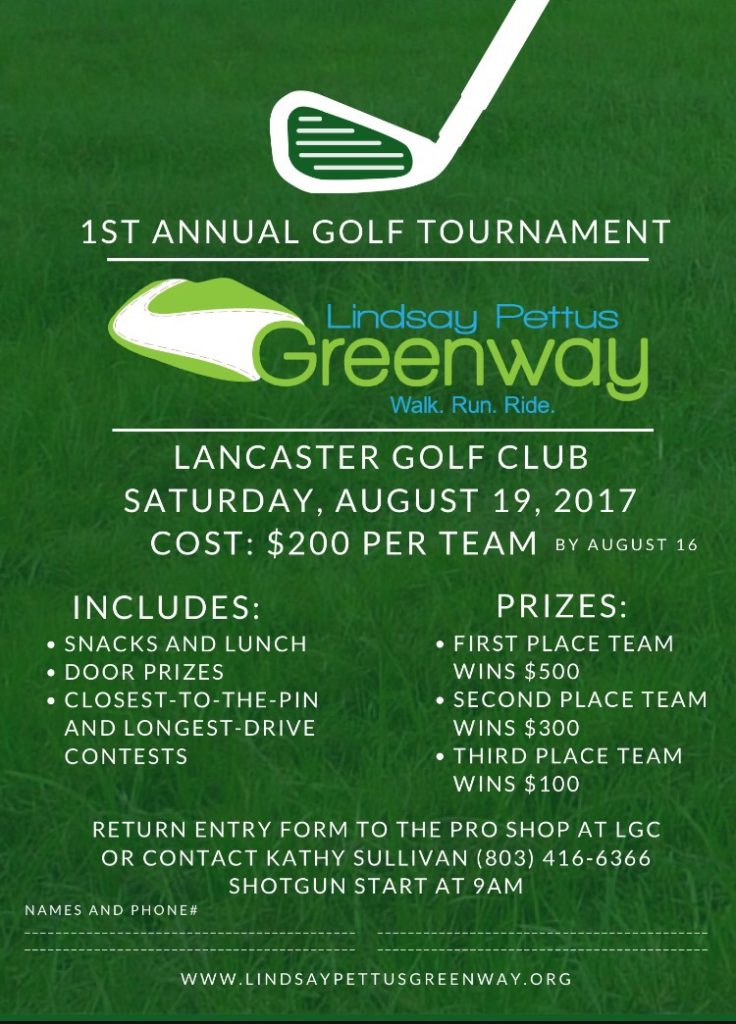 Saturday, August 19, 2017
Golf Tournament
We launched our First Annual Golf Tournament at the Lancaster Country Club at 9 am on Saturday, August 19th!  Thank you to all that supported the Greenway fundraiser!