We have received a tremendous amount of positive support from both community members, small businesses, civic groups, and larger corporate donors.   If every resident in Lancaster County gave a one-time donation of $23, we would be on our way to make this Greenway a reality!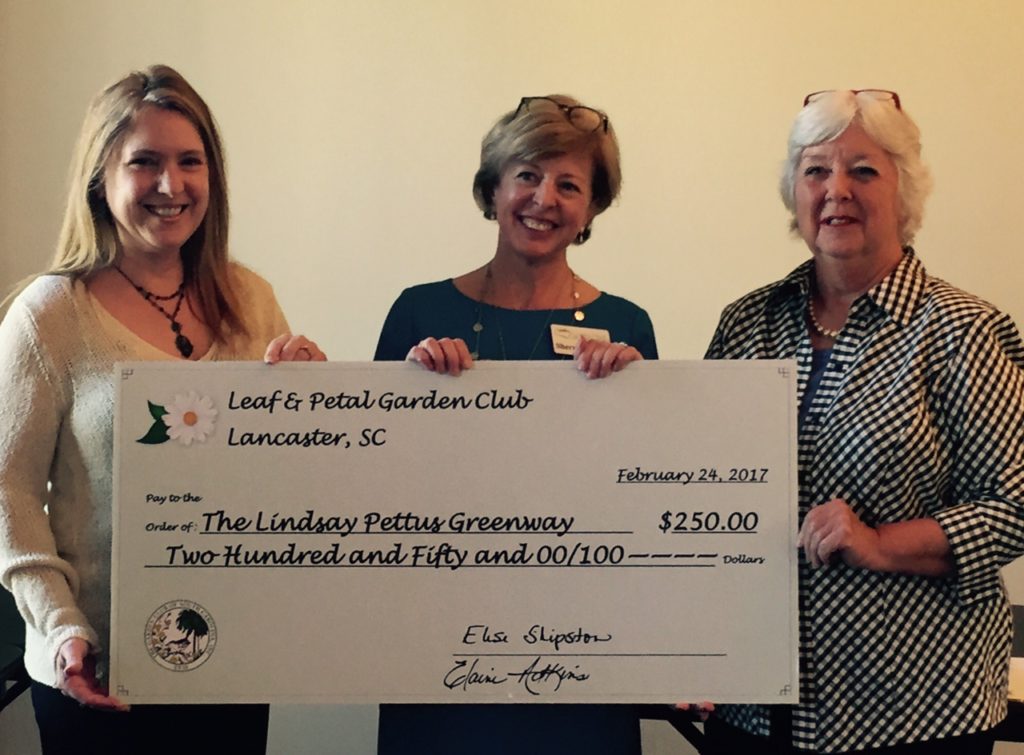 How much will it cost to build the Greenway?
Our capital campaign goal for Phase 1 is $3 million. This figure estimates what it would cost to pave a little over 2 miles and add necessary amenities along the path.  We will be receiving a more accurate figure from our design-build team soon.
How much has been raised?
In late February 2017, we surpassed the 25% mark in financial commitments of our $3 million goal.  Very soon, we anticipate achieving another funding milestone and will be sure to spread the good news!
---
When will the construction begin?
As the community achieves major fundraising milestones, we are taking steps towards trail construction.  In February 2017, we hired our design-build team (Keck & Wood, Perception Builders, and Alta Planning) to begin designing the trail.  This step was possible because we had raised 25% of our $3 million funding goal.
In April 2017, SC DOT added bike lanes and sidewalk coverage to White Street.  This will ultimately connect Greenway users to easily access downtown Lancaster.
Currently, we are collaboratively working with the City of Lancaster, Lancaster County, Eat Smart Move More, and Catawba Regional Council of Governments to ensure that more bike lanes, bike racks, and crosswalks are placed so that the surrounding area will be ready for more pedestrians and cyclists once the Greenway is complete.
Donate securely online now!
We're a 100% volunteer-led organization.  Every dollar that you donate goes to building the Greenway.  Donations are tax-deductible as allowed.  Donate securely online through PayPal or mail checks to: Lindsay Pettus Greenway, PO Box 1776, Lancaster SC, 29721.